About Us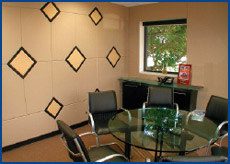 ECO is the premier manufacturer and installer of Acoustical Panels, Fabric Panel Systems and a wide variety of other Acoustical Products. We offer our customers custom design options and value engineering to ensure your product not only meets
your aesthetic expectations but most importantly meets your budget requirements. As a Ceiling & Interior Systems Contractor Association (CISCA) award winner, you can count on ECO to assist you on any type of project, regardless of size and degree of difficulty.

Our Mission
We strive to be the leader in Quality, Innovation and Customer Service
We build long term relationships
Our diversity is our strength
Our success is teamwork
Excellence is Our Focus
We pride ourselves on having the World's best installers, products and staff, which is our commitment to excellence. Every ECO installer is a professional, full-time employee who is comprehensively trained and dedicated to the success of your project. Every product we supply has our meticulous stamp of approval.
A World of Experience
ECO has been in the Acoustical Panel and Acoustical Specialties business for over 20 years and has proudly completed over 10,000 projects with the utmost integrity. Every project, no matter how large or small, is handled with the same quality and care. ($1000 to $3 million dollars per project).
Taking Pride in Our Management Team
Our project team of experts manages your project while you manage your business. You can rely on ECO's technical support for innovative advice to help accommodate any special acoustical or design needs your project may have.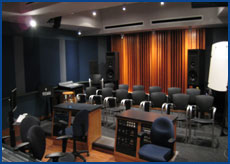 Quality is our Culture
Each project has the ECO seal of approval for exceptional quality and service. Customer satisfaction is the key to our success.
Leed Committment
Having worked on many prestigious LEED projects (Bank of America,New York Times), ECO has the experience and commitment to help you meet your LEED project goals. ECO now offers PVC Free Track also.
Meeting Deadlines - Exceeding Expectaions
At ECO we take project deadlines very seriously. When we say, "Yes we can" you have our guarantee.